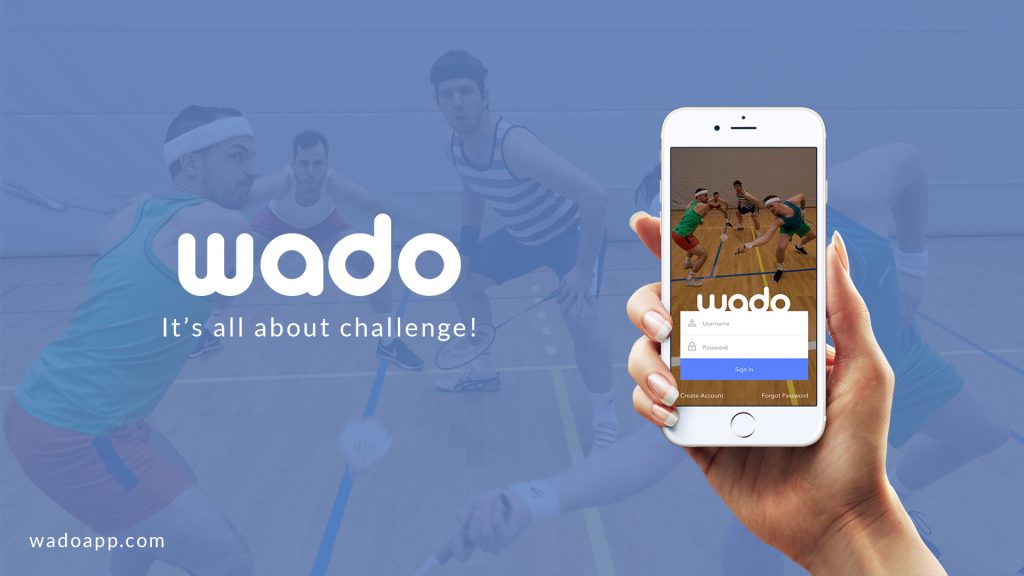 Wado is een app die mensen bij elkaar brengt via Sport en Spel.
Alles draait om uitdaging!
Gebruik WADO als je zonder zorgen een activiteit wil organiseren. Gedaan met eindeloos bellen of sms'en om je vrienden te verzamelen. Gebruik gewoon de app en nodig jouw vrienden en vriendinnen in slechts enkele klikken uit. Selecteer een sport, tijdstip en locatie en klaar. Of je laat WADO het werk doen, nog makkelijker! Je krijgt een overzicht van jouw geaccepteerde en openstaande duels, jouw resultaten én die van jouw vrienden. Ook een locatie reserveren is zo gedaan. Zie je het groots? Start dan een toernooi of ga een WADO-uitdaging aan en rijf de trofeeën binnen. Kom uit je zetel en laat het competitiebeest in jou los! Tijd om te ontspannen!
https://wadoapp.com/
https://www.facebook.com/wadoapp/?fref=nf
https://twitter.com/wado_app
https://www.instagram.com/wado_app/